Sly
Sly was bought the day after Christmas on 12/26/2011. She enjoys sitting on rocks, sleeping in here hammock, and passing out cold in her three story hide. She is a Super Hypo Tangerine Carrot Tail Baldy. She is a healthy 104 grams and a very friendly gecko. She got her name because she is always sneaking around her home slowly.
Speedy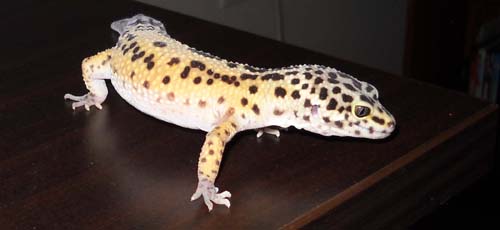 Speedy is really fast. Hence the name "Speedy". She is always the first one out to eat. She almost catches food before it can hit the sand. She enjoys giving dirty looks, going from hide to hide, and sitting on my computer desk. She is a High Yellow leopard gecko. They don't call me speedy for nothing!
Sugar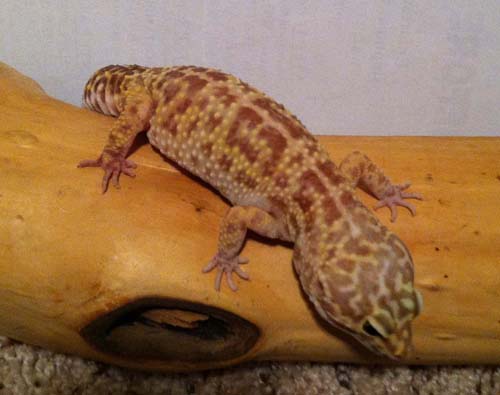 Sugar is the sweetest leopard gecko in the world. She really doesn't have a care in the world. The first day I got her she licked me when I first fed her. She enjoys sitting on her heated rock, running from Shrek, and eating as many mealworms as she possibly can. She loves being held!